Santorini, Greece | Abstract Painting & Photography Retreat | September 16-20, 2017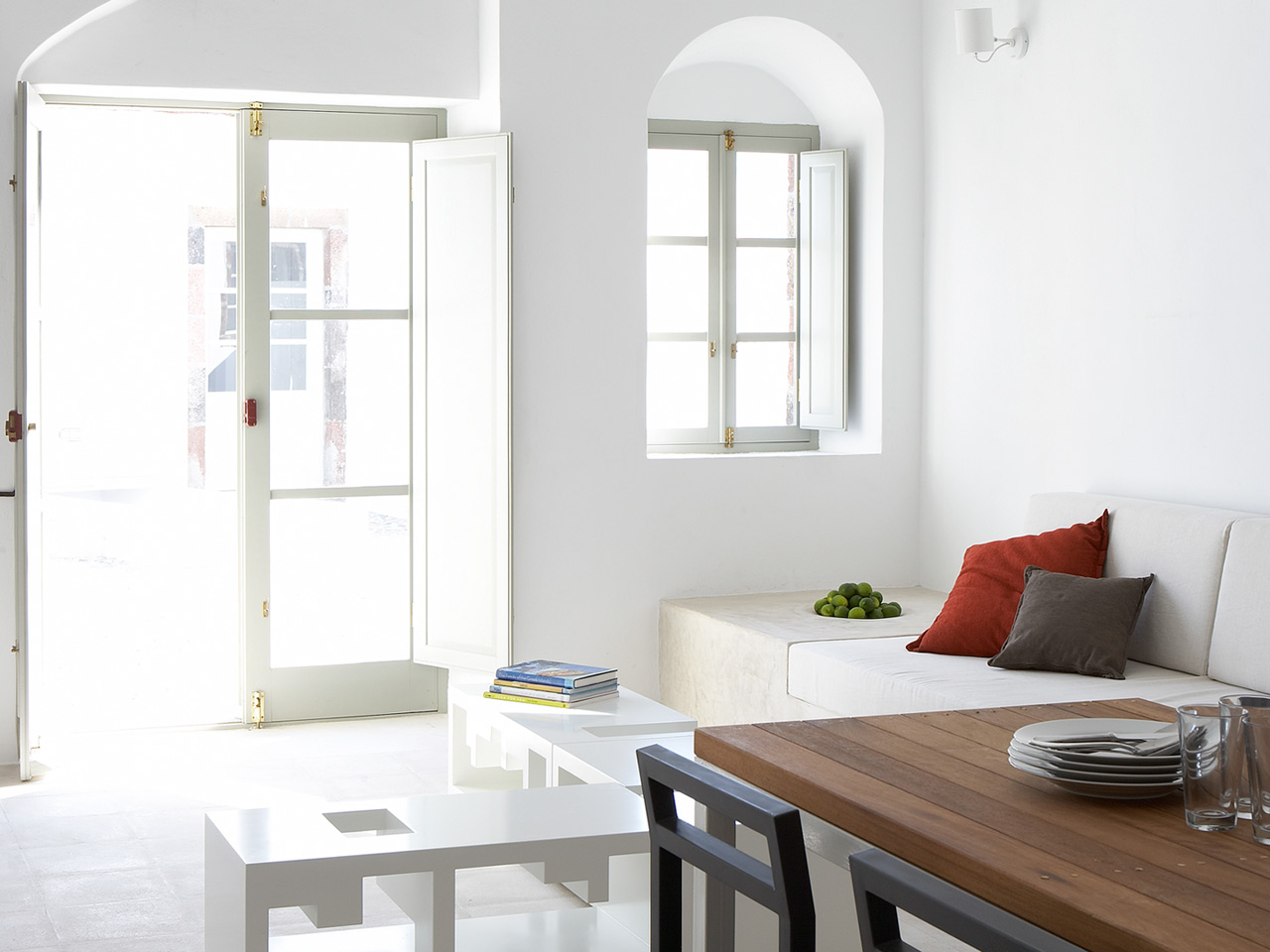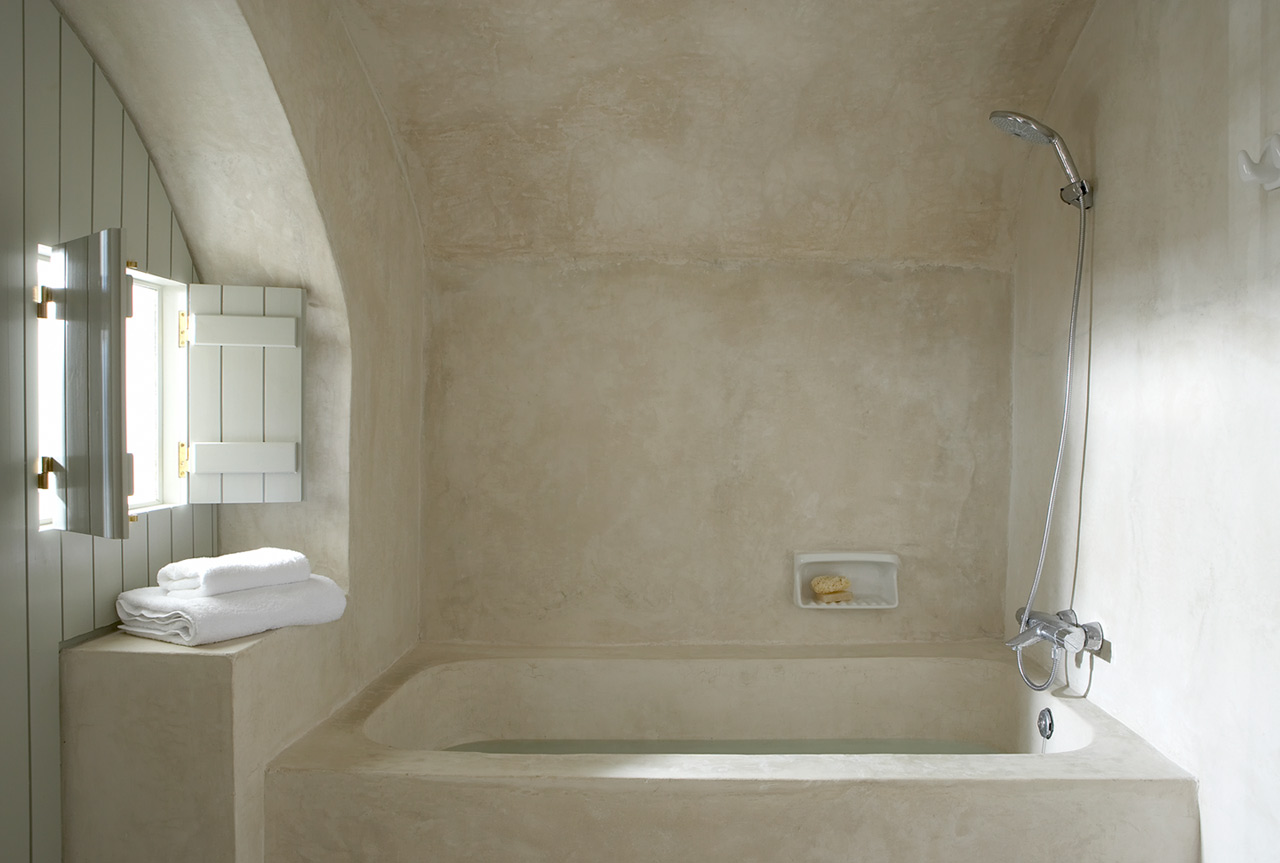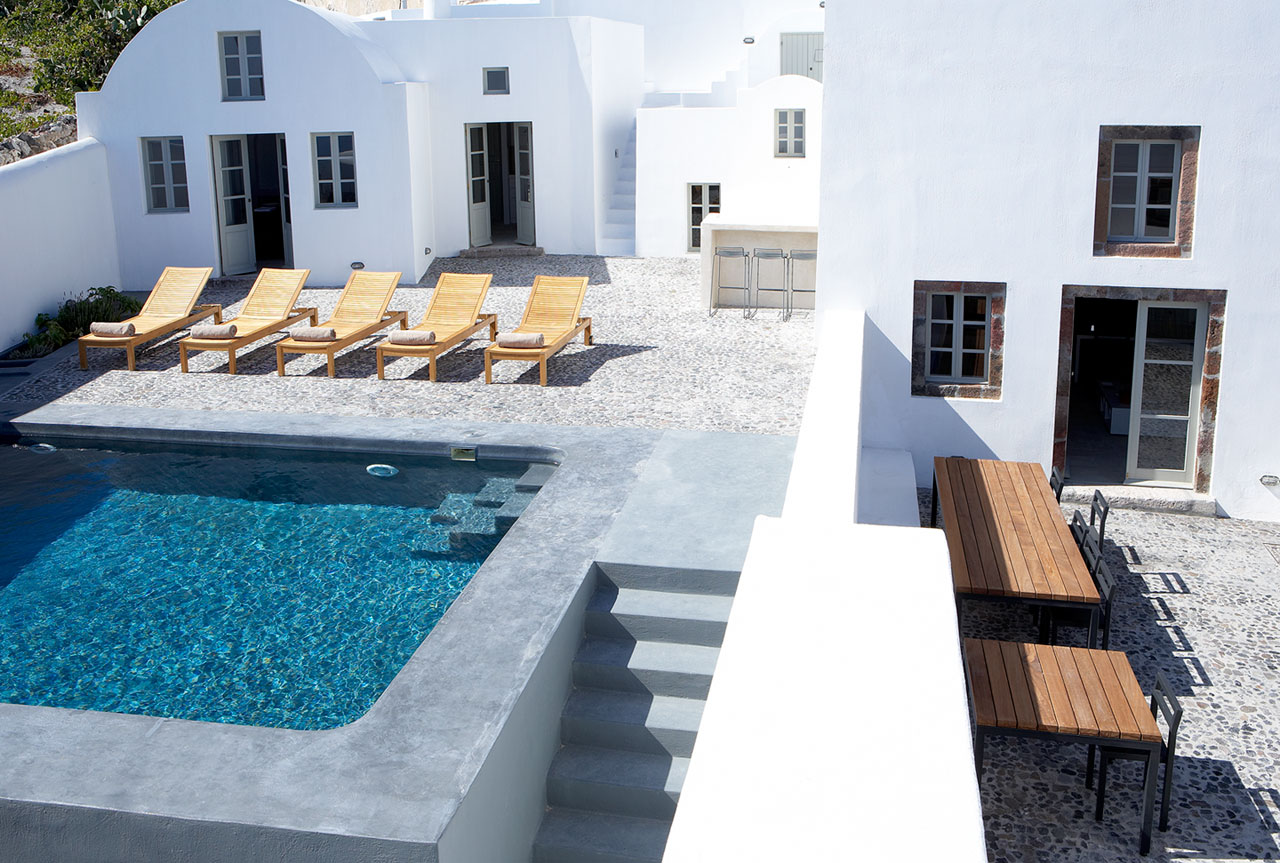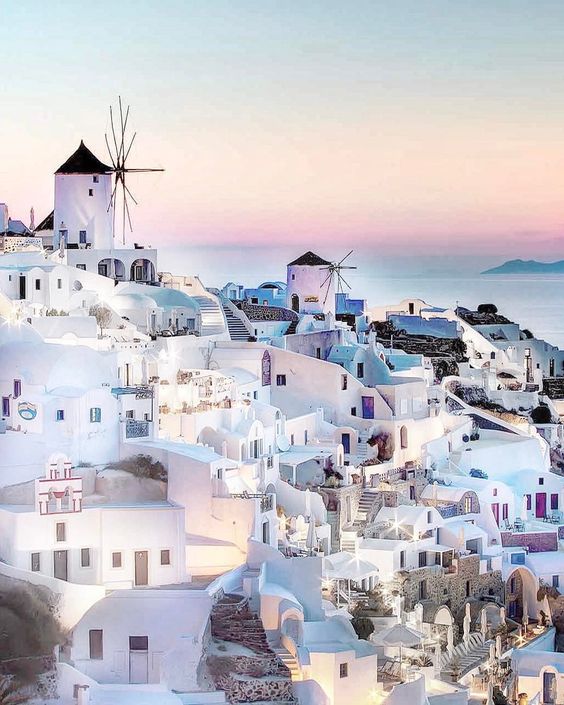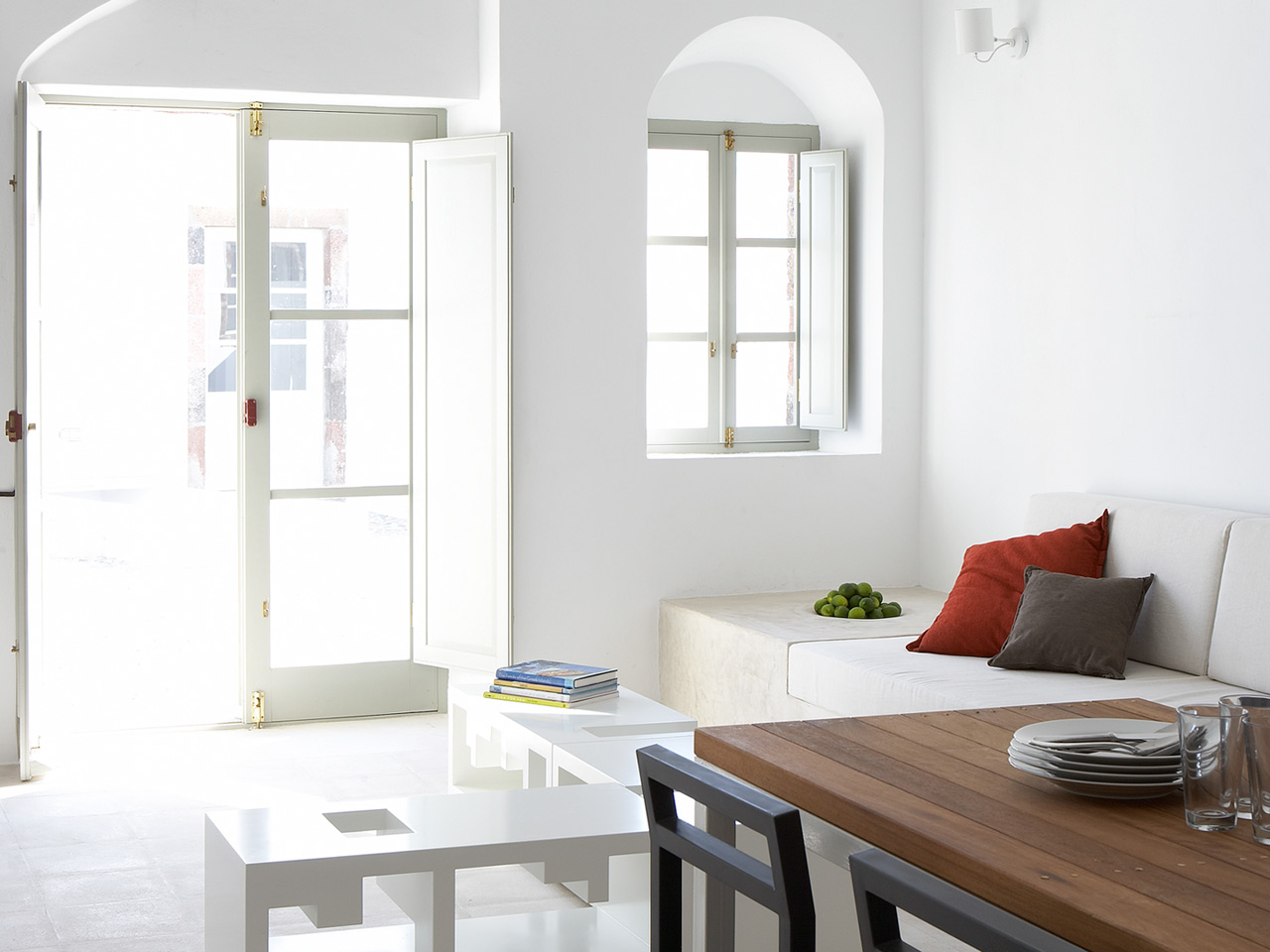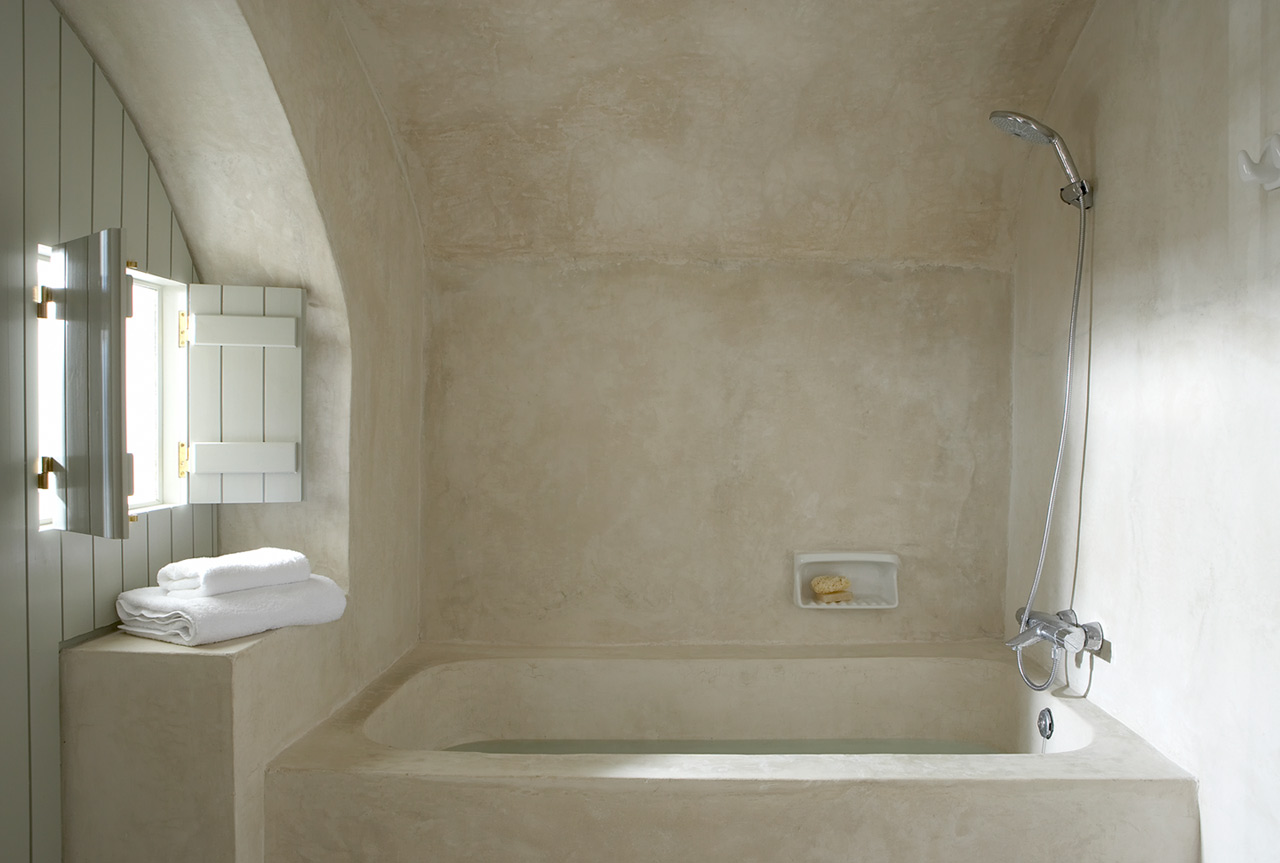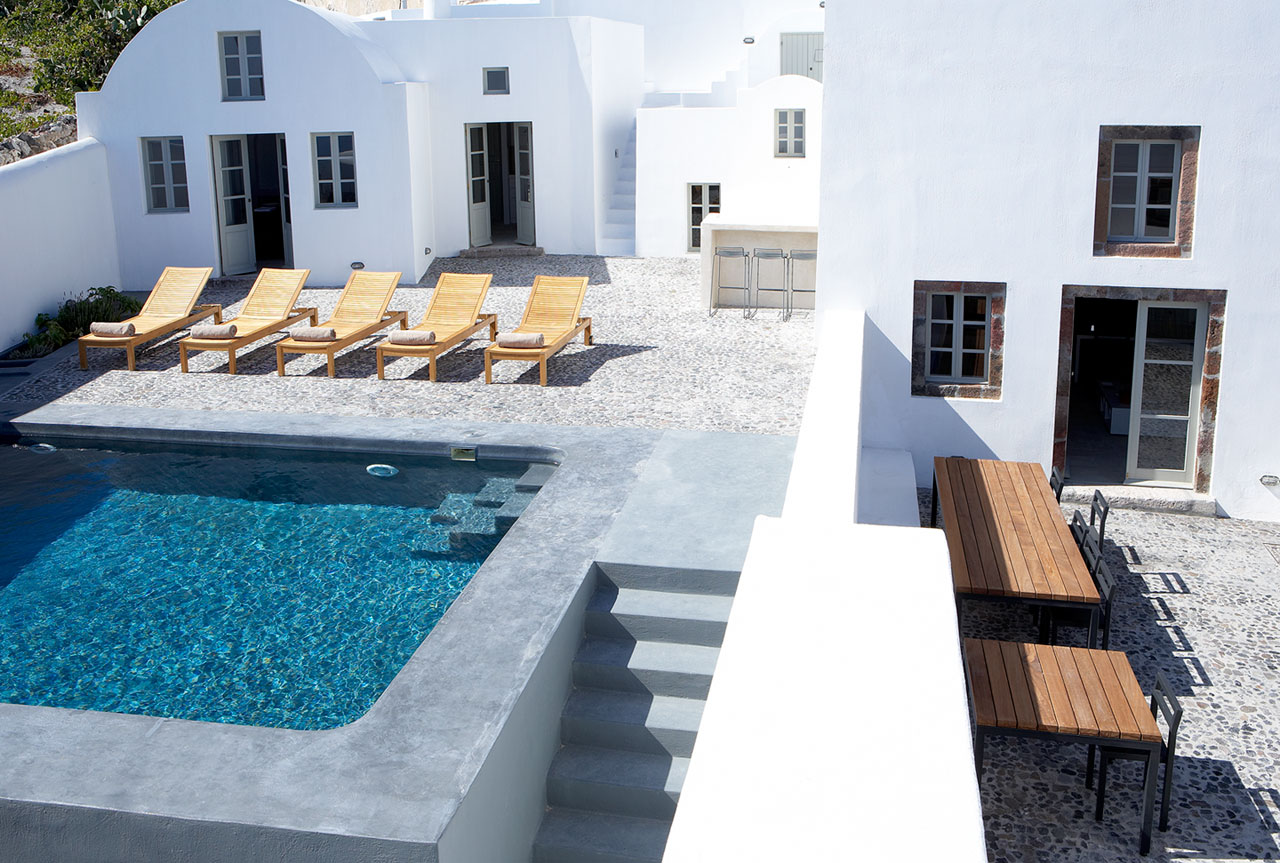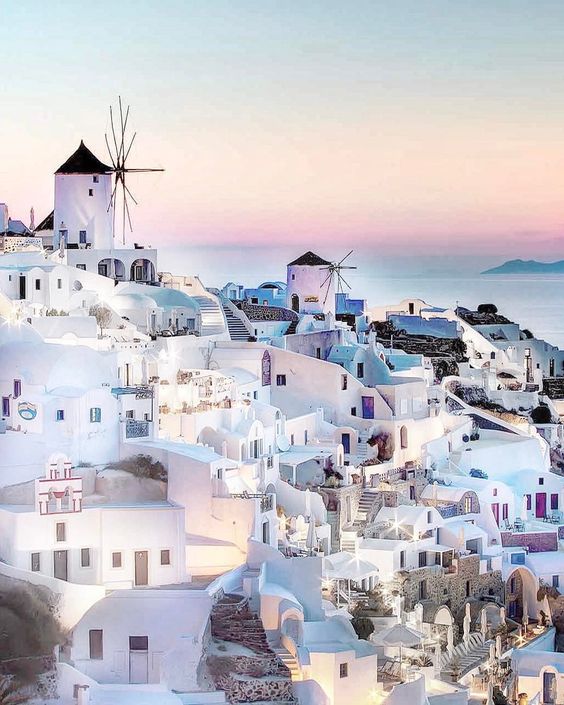 sold out
Santorini, Greece | Abstract Painting & Photography Retreat | September 16-20, 2017
Join Beth & Matt of Local Milk, artist Rebekka Seale, and chef Aaron Teece of Studio Neon on one of our most restorative creative retreats yet. We'll be calling the breathtaking, architect designed Villa Fabrica, a restored factory in the heart of Santorini, home during this abstract painting, photography, and culinary retreat. There's a pool for cooling off, a jacuzzi for lounging, and guests will have their choice of rooms in four different stand alone villas that make up Villa Fabrica (see room & amenity details below & photos to the left!)
About the Retreat:
During our time together we'll eat fresh, homemade food inspired by the Greek isles while gathered around beautifully styled tables, and we'll explore the island of Santorini as well as two different visual mediums: the canvas & the photograph. Through painting & making photographs we'll illuminate how the two mediums speak to one another in both their similarities and differences, and we'll use both mediums to bring ourselves into the moment through meditative observation of our beautiful surroundings. The days will largely be spent painting; lingering over meals together; learning & practicing photography; having group discussions; relaxing at the villa; and exploring the island. This is a retreat devoted to creating community & inspiration over slow food shared, creativity, and intentional discussion all while recharging in this luxurious perch nestled in the hills above the ancient Pyrgos village & surrounded by striking views of the cobalt Aegean Sea.
About the Painting Practicums:
Rebekka Seale will lead us in an exploration of abstract painting as a meditative form of journaling. Using all five senses and the elements color, value, and texture, we will seek to capture the essence of place and time. This type of responsive expression can be used to connect with and deepen our appreciation of the sacredness of place...whether it's an exotic travel destination or your own backyard. No experience is necessary! Thorough instruction on using the tools and materials, mixing colors, and working with mediums will be given, and this is an intuitive, expressive form of painting that anyone can do. Over the course of 3 full days guests will have the opportunity to create their own painting with acrylic on linen, which will pack flat and dry in time for you to take home. All supplies will be provided.
About the Photography Practicums:
Beth Kirby will guide guests through a similar exercise with digital cameras. We'll discuss the art of visual storytelling and how to invoke all five senses as well as narrative, emotion, and place with a 2D visual medium. Beth will walk guests through the fundamentals of photography: how cameras work, types of lenses & their effects, how camera settings (shutterspeed, ISO, and aperture) can be used to create the image you envision, working with natural light, elements of composition, and editing in Lightroom. She will also send out a guide to camera & lens choices prior to the workshop. These practicums are open to beginners and advanced students alike from the professional to the hobbyist. By the time you leave, you'll all be comfortable with taking photographs in manual mode if you weren't already, have a working knowledge of Lightroom and insight on the editing process, and information on how to use photographs to both connect with an experience in the moment and to share that experience and tell the story.
About the Food:
Chef Aaron Teece, former private chef to the likes of Kate Moss and Margaret Thatcher & current owner of the Sydney based bespoke event company & underground restaurant Studio Neon, will be serving up simple, bright dishes utilizing local ingredients and, perhaps, some foraged bits & pieces discovered along the way—think fresh seafood, fragrant herbs, spicy olive oil, citrus, and baskets of fresh produce. Beth & Aaron collaborate over daily menus inspired by the island & the fresh ingredients they find at the market, and for those that love to cook, there's always the opportunity to join them in the kitchen either cooking or just chatting. Santorini is also known for producing amazing wines due to it's volcanic soil, the sea, and innovative farming methods, and Matt, our resident beverage specialist, will curate a selection of the best local vintages for meals as well as guide us through a wine tasting accompanied by traditional snacks one evening.
About the Travel:
We will take a morning trip to the colorful fishing village of Ammoudi Bay to explore, swim in the clear waters (it's said to be the best swimming spot on the island), and eat fresh fish at a local restaurant. You can even find a small cliff by St. Nicholas church for jumping into the sea if that's your speed! After lunch we will explore the whitewashed village of Oia carved into the rugged side of the island and overlooking the deep blue water of the caldera. From there we'll be able to see (and photograph) striking views of the volcano & the neighboring village of Fira. The narrow, cobble stone streets are lined with small shops carrying handmade goods, art, and ceramics. Our villa is also a five minute walk from the village of Pyrgos, the capital of the island until the 1800's. There you can explore ancient churches, see panoramic views of the island, and wander amongst the traditional houses & the Venetian castle at the heart of the village.
The Details
How Much: Prices given in Euro & vary depending on room choice. They start at €2875 for a shared room with a twin bed in Villa Katoy to €6577 for 2 people (couples or friends) in a private villa, Katikia. See Villa descriptions below & drop down menu for all prices. You can pay in full now or pay a 50% deposit using the code SANTORINI2017
When: September 16-20th, 2017
For Who: For people looking for a relaxing, slow travel experience, great food & wine, to paint & photograph, and explore the island of Santorini. You do not need to be an experienced painter or photographer to join us. This is not a styling retreat. Our focus will be on painting, photography, travel, and meals shared. The subjects we will be photographing will be travel on the island, the villa, gatherings at the table, and the food prepared for our meals. Guests who don't wish to paint and/or photograph are also more than welcome and would be free to simply relax or explore during those sessions.
Included :
All painting supplies
Painting Instruction
Guided Meditation
Photography Instruction
All meals during retreat
All transportation during retreat
Room with daily cleaning service at Villa Fabrica
All activities during retreat
Wine, refreshments, and snacks at the villa
Not Included :
Airfare to and from retreat
Outline of the Schedule: (subject to modification)
Day 1 :
Arrival on the Island & guest transfers to Villa Fabrica
Introductions & Greek Meze + Local Wine
Visual Storytelling I - camera settings, light, and composition
Welcome Gathering
Day 2 :
Breakfast at the Villa
Camera Basics for Beginners - how to operate your camera & about lenses
Introduction to Abstract Painting - guided meditation, color theory, mixing
Lunch at the Villa
Painting I : Elements of composition, working with tools, begin your painting
Group Discussion: Visual Storytelling II - finding your style & evoking 5 senses + narrative with visual mediums
Dinner in the Village of Pyrgos
Day 3 :
Breakfast at the Villa
Morning Painting
Excursion to Ammoudi Bay for swimming & lunch
Exploring the village of Oia
Return to the Villa
Lightroom 101 - editing our travel, food, and villa photos
Afternoon Free time to enjoy the villa, paint, or chat
Pre-Dinner Wine Tasting, a selection of the best local wines
Dinner at the Villa
Day 4 :
Breakfast at the Villa
Group Discussion : The Art of Sharing - social media & the digital space for creatives, small business, sharing work, and finding your audience and tribe
Painting
Lunch at the Villa or a picnic if weather is nice
Free Time
Final Q & A and Group Discussion
Farewell Meal at the Villa
Day 5 :
Breakfast at the Villa
Guests Depart + Transfers to the Airport or Ferry as needed
About the Villa & Rooms:
Villa Milos
Total Guests in Villa : 3
Bedroom 1: For 2 guests - 1 master with double bed + 1 en–suite with bath + shower + dressing room
Bedroom 2: 1 loft with double bed + own bathroom with shower downstairs
Common: 1 extra WC
Kitchen: Fully equipped kitchen featuring old machinery detail
Chill Out Spaces: Open plan living area | dining area | kitchen area
Technology: Led TV | Satellite TV | Internet | CD/DVD/BD Player | iPod dock | Phone
Other: Organic mattresses | hairdryer | safe box | Fully air–conditioned
Features: Display of old machinery
Villa Canava
Total Guests in Villa : 2
Bedroom 1 : 1 master with double bed + en-suite bathroom
Bedroom 2 : 1 loft with double bed + own bathroom with shower down stairs
Kitchen: Fully equipped
Chill Out Spaces: Open plan living area | dining area | kitchen area | outdoor dining area
Technology: Led TV | satellite TV | internet | CD/DVD/BD player | iPod dock | phone
Other: Organic mattresses | hairdryer | safe box | Fully air–conditioned
Features: View from master bedroom
Villa Katikia
Total Guests in Villa: 2 (couple or friends)
Bedrooms: 1 master with en–suite bathroom
Kitchen: Kitchenette
Chill Out Spaces: Open plan living area
Technology: Led TV | satellite TV | internet | CD/DVD/BD player | iPod dock | phone
Other: Organic mattresses | hairdryer | safe box | Fully air–conditioned
Features: Double height space, view from master bedroom
Villa Katoy
Total Guests in Villa: 4
Bedroom 1: 1 master with ensuite bath, shower, and dressing room
Bedroom 2: 1 Master Bedroom with shared bathroom
Bedroom 3: 2 Single Beds, bathroom shared with bedroom 2
Common : 1 extra WC
Kitchen: Fully equipped + high quality utensils
Chill Out: Open plan living area | dining area | courtyard with dining table for 10
Cool Down: Outdoor Jacuzzi
Technology: Led TV | satellite TV | internet | CD/DVD/BD player | iPod dock | phone
Other: Organic mattresses | hairdryer | safe box
Features: Private yard 65 sq.m. with exterior dining area and Jacuzzi
Cancellation Policy : Due to the involved logistics, we offer no cancellations or refunds unless a replacement is found. Please know you can make it before booking. We strongly encourage you to have travel insurance to cover the retreat in the event of strikes, natural disasters, health problems, and other unforeseen events.
Use the code SANTORINI2017 TO ONLY PAY THE 50% DEPOSIT.
Contact us here with any questions!
Hope to see you there!